Chain Link Fences
Chain Link Fences has other names like diamond mesh fences, cyclone fences.The chain link wire mesh is formed by twisting wire raw material together. There are also two kinds of edges which are folded edge and twisted edge. The raw materials can be galvanized steel wire or PVC coated steel wire. The latter one can have custom colors and the most popular one is dark green.
Chain Link Fences are widely used in road, railway and highway fencing projects. And this fencing product is also used for interior decoration, fowl and small animal raising like chickens, ducks, geese, rabbits and also zoo fencing projects. Other scenarios using Chain Link Fences are machinery and equipment protection, sports venues, green belt. Sometimes people use Chain Link Fences as gabions by forming a box shape with it and filling it with stones. It can also be used for the protection and support of seawalls, hills, bridges and reservoirs, and other civil works. It is a great material for flood control. Besides, Chain Link Fences can also be used for handicraft material, warehouses protection, cold storage protection and building site protection, and so on.
As you can see, Chain Link Fences really does a great job for so many fencing scenarios. It's cost-effective and quite good-looking. It's an pretty ideal fencing choice for everybody.
Chain Link Fences Specifications
A HEIGHT: 1200mm / 1400mm / 1600mm / 1800mm / 2000mm / 2200mm
B WIDTH: 2000mm / 2500mm / 3000mm
C WIRE THICKNESS: 2.5mm / 3.0mm / 3.5mm / 4.0mm / 4.5mm / 5.0mm
D MESH SIZE: 40mm*40mm / 50mm*50mm / 75mm*75mm
E FLAT BAR: 25.0mm*5.0mm
F POST: Round Post (dia 42mm / 48mm / 50mm / 60mm / 75mm)
G CLAMP: Metal Clamp
H POST CAP: Metal Rain Cap / Anti-UV PP Cap
S SURFACE: Pre Hot Dipped Galvanized (100 / 200 / 250 / 280g/m²)
Electric Galvanized + PVC Coated (All colors in Ral)
NOTES:
Height: the height of the chain link fence.
Width: the distance between two chain link fence posts, measure from center to center.
Wire Thickness: the diameter of the chain link fences wire after PVC coated.
Mesh Size: the edge length of the mesh
Flat Bar: a flat bar for making chain link mesh straight in vertical.
Post Cap: a small tool for covering on top of the post, in order to prevent the rain fall in to the post
Pre Hot Dipped Galvanized: the wire material already been hot dipped galvanized before producing the chain link fences. The zinc layer of pre – hot dipped galvanized is lower than hot dipped galvanized.
Electric Galvanized + PVC Coated: electric galvanized (zinc coating 8~12g) as a pre – surface treatment inside, then use PVC coated layer outside to prevent the chain link fences from getting rusty.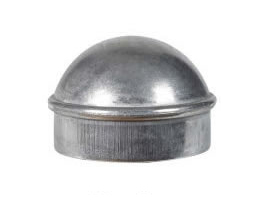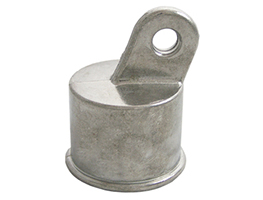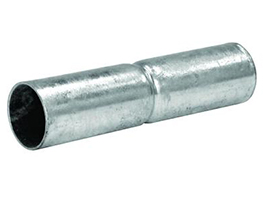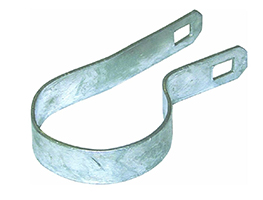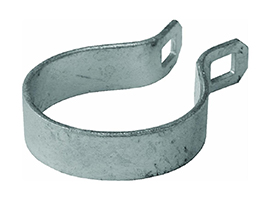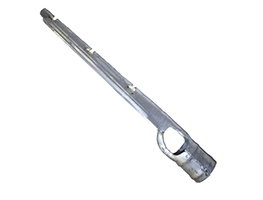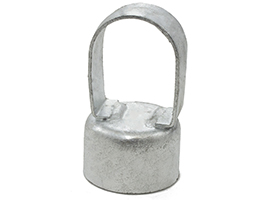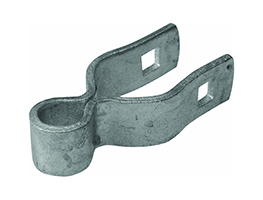 Woven Type
Different with other wire mesh fences, chain link fences is not welded by the wires but woven together. Using this type of forming the chain link fence rolls, it can cut down the cost of the chain link fence prices. And its appearance also looks very nice because of woven type. To choose it for your garden, it will be a great choice.
Diamond Mesh
The mesh size of chain link fences is usually 50mm*50mm and plus it is woven together, so its mesh looks like the diamond shape. This is also why we called chain link fencing as diamond mesh fence or diamond shape fence.
Different Connection
The connection of the chain link fences is to use the flat bar to connect the chain link fence panel and then using the clamps to ix the post with the flat bar. So its connection is a little different with other wire mesh fence.
Randomly Selected Projects
2015 – 2.4km – Australia
Exported 2.4km chain link fences to Australia for a farmland.
2013 – 20.0km – Saudi Arabia
Exported 20.0km chain link fences to Saudi Arabia for boundary.
2009 – 2.0km – Philippine
Supplied 2.0km chain link fences to a construction material supermarket in Philippine.
2013 – 15.5km – Yemen
Exported 15.5km chain link fences to Yemen for fencing its boundary.
2012 – 6*20' container – US
Exported 6 no.s of 20' container of chain link mesh rolls to United States for supplying a fencing trading company in fence-tech 2012.
I had a project which needs a lot of chain link fence mesh to fence a big area. I found some local suppliers but the total estimate was too high. Finally we found Skyhall Fence from China, and it turned out buying directly from China including costs of transportation saved me a lot of money. Besides the staff in this company are really professional and efficient. They really helped me. If you are in a situation like I was, believe me, Skyhall Fence is the one you need!
– Kacey
I present our company as an purchaser and inspector to China and cooperate with Skyhall Fence for 20km chain link fences for Saudi country boundary. Very impressed with their quality and service and had a wonderful trip there. Mr. Ray, Alex, Eric and Mrs Sophie, Miss you guys.
– N.J.
It was a long time ago when I placed my first order for chain link fences. The service is very good, the manager there is so kind for he gave me a discount and also the good quality products. And the designs and colors are really my likes. The sales executives stay close contact with me since the beginning of our cooperation. We often have talks on the phone.
– Binvo Saho
I know Skyhall Fence from my business friends in Turkey. Once my friend Liluo told me I can purchase chain link fences in a lower price and superior quality. I still doubt the reliability of establishing the business relationship with Chinese. But my worries fade out gradually from the timely communications and live pictures of my products. Skyhall Fence is one of my reliable companies in China. I still have talks with their manager and we also build a friendly relationship.
– Kadir
We bought the this kind of fence for our school. To surround the playground of the school, after we installed, it is quite good, more than we can think. So we want to thanks for Skyhall Fence to do such a good job. If you want a good design and high quality products, so choose skyhall. You have my words….
– Sara
Economical
To wove the wire together to form the chain link fences roll, it won't need to be welded. So the cost has come down. If you have a lower budget for your fence project, chain link fencing must be a good choice for you.
Convenient Transportation
The chain link fences are packed in rolls when it is transported to you. To pack the chain link fence in rolls, it saved a lot of spaces in the containers and when you unloading the chain link fences in the destination port, it is also very convenient to unload.
Nice Looking
Using the woven type of the chain link fences, the whole panel of the chain link fencing has a pretty nice-looking. Except to play a role of protection, it also can be a decoration for your home. And many designers are using chain link fences to decorate the indoor space and the effect is quite good.
Low Impact Resistance
Because of its woven type, the panel of the chain link fences are not so rigid as other fences, so its impact resistance is not so good. But we using the tension wire through the whole panel to improve its impact resistance.
The Installation Of Chain Link Fences
Chain link fences may seems pretty easy to be installed, but in fact the installation of chain link fences is not easy at all. Because there are nearly hundreds of fittings can be used. Such as the flat bar, strain wire, tension machines and so on. So we are just going to introduce the most common way of the installation.
1.Stretch the chain link mesh fence and measure the length of a roll or a certain distance. Because we usually packed chain link fencing in rolls, so it will be much convenient to install them in rolls instead of piece by piece.
2.Use the main post and mid-posts to make a line vertically. Make sure the space between each post the same length. In total the distance between the first post to the last one should be basically the same as the length of the mesh fence you measured. Of course, the distance between the first and last post can be 5cm – 10cm longer than the mesh fence, because the connection and the stretch will make the fence mesh longer.
3.Use the flat bar to go through the mesh of the fence panel on the one beginning.
4.Then connect the flat bar and the main post by metal clamps. The clamps should be prepared every 40cm – 50cm vertically to insure the safety and stability of the wire mesh fence.
5.Use binding wire to tight the mesh and the mid-posts.
6.Make the strain wire to go through the whole mesh fence horizontally. It will be regularly to have a strain wire at about 50cm horizontally.
7.Set up the tension machine on the main post and stretch the wire mesh until it is tightened.
By doing these parts, the chain link fence will be more stable and tidy. It will also seems more comfortable and practical because the the see through view.

Application Scenarios
Chain link fences have many fittings according to the different requirements of the clients. In general, chain link fence are used in various places like school playgrounds, fields and all kinds of farms, private gardens, factories and can also used on the airport and both sides of the river. Chain link fences with barbed wire can improve the security of the fence and keep the strangers away from the airport. Besides, chain link fences are cheaper than any other fences and have a wide open vision because of the see through fence panel. So chain link fence are wildly accepted by many purchasers because of these advantages.
Packing of the chain link fences from Skyhall Fence
Packing of Chain link fences panel: both ends is wrapped with plastic cloth and mesh bag,and then loaded into the container in bulk.
Packing of the post: plastic film wrapped outside of the posts and then loaded on strong steel pallet.
Packing of accessories: we use the carton to pack the clamps, caps, bolts & nuts.
Special packaging requests are also accommodated.
Chain link fences from Skyhall Fence is well known by the people who uses the chain link fence for so many sites around the world.
About the packing of the chain link fences from Skyhall Fence, we always use the plastic cloth and mesh bag wrap both panel ends which can prevent the fence panel from being damaged and damped. It is very easy to be loaded in the container. And it is very cheap.
We use the plastic film wrapped outside of the posts and put the posts on the strong steel pallet. The steel pallet has high security for the chain link fences posts, can protect them from being damaged. And make it convenient to be loaded in the container by the container forklift.
The packing of the accessories is using the carton to pack them.
Special packaging requests are also accommodated.
Get An Instant FREE Quote Now!
1.Don't know what kind of chain link fences you need?
As you already know, Skyhall Fence has been in the fencing industry for many years and we have the best staff available. You got a fencing project, but don't know how many chain link fences meshes you really need and also the best specifications for you. Well, that's when we come into play. Fill out that form really quick, and our excellent fencing expert will contact you real soon with solutions and answers to all your questions. Don not hesitate, act now!
2.Need a detailed quotation?
Our company has a great management to make sure our staff is the most effective ones in our industry. If you need a detailed quotation today, right now, then go to the right form, fill it out, and our fencing experts will respond right away with detail quotation for you.
3.Need more information about chain link fences?
If you need more information about chain link fences, Go on and fill out the form on the right column, our fencing experts will contact you real quick and provide you with detailed information that you requested. Don't wait, do it now!
Latest Posts About Chain Link Fences